April 29th, 2019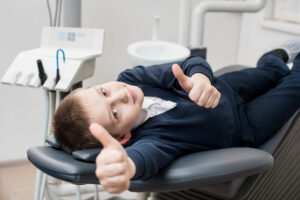 Ah, summer!  Lazy days, fun in the pool, longer days of sunshine and… orthodontic appointments?  Yes!  Summer is a great time to get children started on orthodontic treatment to improve their smiles!
If your child hasn't seen an orthodontist before, the American Association of Orthodontists recommends that children have a first visit between the ages of 7 and 8 years old.  This visit will just be checking teeth alignment, jaw position and if necessary, discussing how to straighten teeth when the time is right.
For those who already know braces are needed, take advantage of kids being out of school and free from classes, homework and all those extracurricular activities that can make scheduling a challenge during the school year.
Summer is also the perfect time for kids to get used to wearing braces since there are a few things they'll need to adapt to:  Eating a braces-friendly diet, learning braces care like proper brushing and flossing techniques, feeling comfortable with having braces on their teeth, and gaining confidence about wearing braces.
Call us at 972-529-9700 to book your child's Smiles Hollywood teeth audition today!